The Best Senior Living Location in West Vancouver BC
in Independent Living

Written by PARC Retirement Living
Located at 22nd and Marine Drive in West Vancouver, Westerleigh PARC has it made! Our residents are privileged to live in one of the most exclusive and desirable destinations on B.C.'s North Shore. This cultured hub is surrounded by coastal rainforest, beautiful homes, parks and beaches, set against a spectacular backdrop of Coast Mountains. Plus, everything is close at hand: West Vancouver Community Centre and the Memorial Library, Park Royal Shopping Centre, Dundarave Village and vibrant, walkable Ambleside.
Read on to learn more about what makes this location so desirable.
West Vancouver's most connected neighborhood
Welcome to quintessential West Coast living! Our building sits on the edge of the Dundarave neighborhood, a short walk from Dundarave Village, a quaint and walkable seaside cluster of shops, cafes, bakeries and boutiques. Ambleside, just to the east, is another lively waterfront village, with a creative streak that attracts artists, galleries and an ever-changing lineup of festivals. It's also the site of Vancouver's weekly farmer's market, May through October. The whole area is connected by Marine Drive, and the beautiful Centennial Seawall.
West Vancouver is also home to BC Ferries' Horseshoe Bay Terminal, where dozens of sailings depart daily for Vancouver Island, the Gulf Islands, the Sunshine Coast and beyond. A short drive over the circa 1938 Lions Gate Bridge delivers you to Vancouver and Stanley Park. Or, keep heading east to find yourself in North Vancouver, another alluring North Shore community with its own array of attractions, activities, parks and amenities.
Learn more about West Vancouver at the West Vancouver Chamber of Commerce, and North Shore Tourism.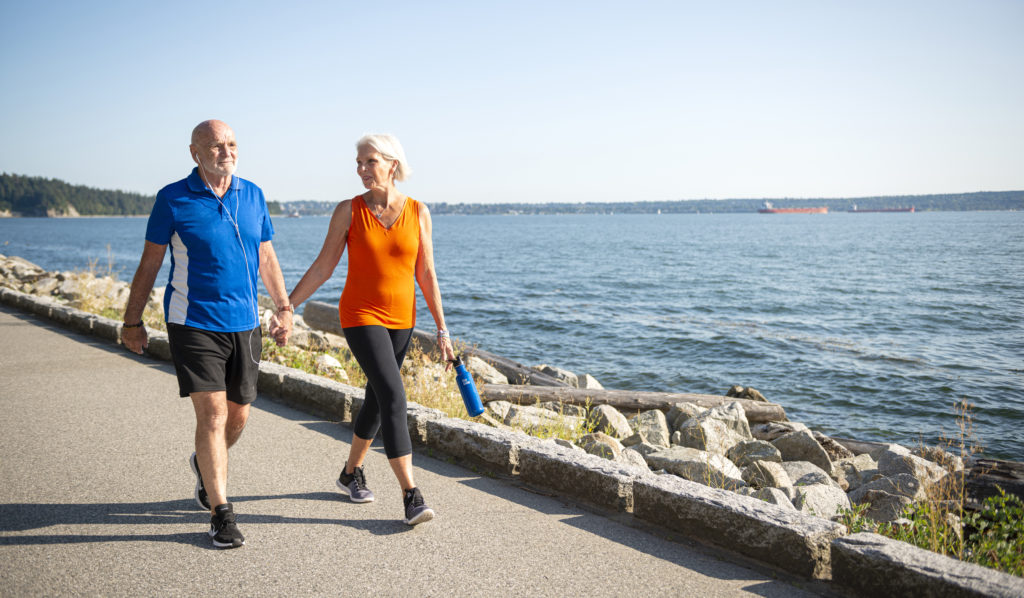 Refined living for a coveted address
Westerleigh PARC is a perfect fit for this upscale, nature-encircled community. Built with our residents' ultimate comfort and luxury in mind, the building's West Coast aesthetic blends perfectly into its backdrop of stunning mountain and ocean views, right at home among the high-end residences that populate surrounding neighbourhoods. Each suite is thoughtfully designed; warm and inviting yet refined. Our communal spaces are truly distinctive, and include a theatre, wine room and greenhouse, as well as flexible spaces for socializing, music, art and fitness. Learn more about the building and its amenities on the Westerleigh PARC residence page.
Everything is right here
We're just a few hundred metres from the waterfront, within easy access of parks, beaches, plentiful community amenities and world-class shopping. The culinary scene of West Vancouver is as diverse as your palette, with family-friendly diners, award-winning restaurants, craft breweries, homey cafes and more.
Below is a small selection of shops, amenities and attractions close to Westerleigh PARC, to show how connected we really are.
Services
Banking and post: BMO Bank of Montreal, Royal Bank, TD Bank, HSBC, Scotiabank and CIBC all have locations near Westerleigh PARC. The nearest Canada Post location is a 12-minute or 2-minute drive away.
Medical and health resources. You'll find a variety of medical resources, doctor's offices and dental clinics in the vicinity of Westerleigh PARC, as well as physiotherapy, massage therapy, chiropractic, acupuncture and other wellness services. Lions Gate Hospital in North Vancouver is approximately 12 minutes away by car, and there are two LifeLabs Medical Laboratories
Personal care. There are dozens of salons, barbers and estheticians nearby, in Dundarave Village and Ambleside, both a short walk or drive away.
Transit and transportation. In addition to Westerleigh PARC's car service and scheduled outings, residents may wish to use the local transit system. There are several bus stops nearby on Marine Drive, offering transport around West Vancouver and North Vancouver, as well as connections to the broader TransLink network, Horseshoe Bay and downtown Vancouver.
Shopping
Park Royal Shopping Mall (6-minute drive). The region's largest shopping mall at 1.5 million square feet, Park Royal straddles Marine Drive, divided into two locations: Park Royal North and Park Royal South. Its 200-plus stores and services include The Bay, Simons, Winners, Shoppers Drug Mart and London Drugs, as well as dozens of small shops and services, including banks, restaurants, cobblers, tailors, salons, cellular providers, a yoga studio, a BC Lottery outlet and more.
Fresh St. Market (11-minute walk; 2-minute drive). A well-organized street-side grocery store with an in-house deli, bakery, florist, bulk food section and more.
IGA (12-minute walk; 2-minute drive). A friendly neighbourhood grocery with affordably priced goods and plenty of underground parking.
Whole Foods (6-minute drive). A large natural and organic franchise grocery store that sells a full range of produce and packaged goods, as well as deli, bakery and cafe items.
The Bakehouse Dundarave (11-minute walk; 2-minute drive). A cozy spot that sells fresh-baked bread, buns, cakes and goodies to go, alongside sit-down brunch and sandwiches.
The Knit & Stitch Shoppe (5-minute walk, 2-minute drive). A Dundarave fixture since 1971, this locally owned shop sells a rainbow of wool, yarn, needles and other craft supplies.
Learn more about West Vancouver and North Shore shopping.
Parks and community amenities
West Vancouver Community Centre (2-minute walk; 1-minute drive). Right next to Westerleigh PARC, this community complex is home to a pool and ice rink, fitness facilities, an art studio and a music studio. It also houses the Senior's Activity Centre, which has its own art and music facilities, games room, woodworking shop and event spaces, as well as a range of fitness, learning, computer, social, music, and arts programs.
West Vancouver Memorial Library (6-minute walk; 1-minute drive). In addition to its vast collections of books, magazines, newspapers, audiobooks, music and video, the library maintains several special collections, such as North Shore authors, book club resources, a permanent art gallery and more. The library's event calendar is always busy with art and music programming, topical lectures and technology seminars.
West Vancouver Centennial Seawalk (5-minute walk; 1-minute drive). This popular 1.7-km paved seawall extends from the bottom of 18th Street to Dundarave Park, with scenic views of Burrard Inlet, the Coast Mountains, the Vancouver skyline and container ships travelling to and from the harbour.
Cypress Provincial Park (20-minute drive). This 3,000-hectare park encompassing three mountain peaks is a wonderful place to hike, picnic and bird-watch (or ski in winter, if you're adventurous). On a clear day, the many lookouts treat visitors to sparkling views of downtown Vancouver, Burnaby, Howe Sound and Richmond.
Regional parks. From the golden beaches of Dundarave Park, and the maritime charms of Lighthouse Park, to the old-growth evergreens of Cypress Falls Park, West Vancouver is packed with spectacular spots to walk, picnic and relax.
Learn more about West Vancouver's community facilities, parks and trails.
Dining and entertainment
Mangia E Bevi (1-minute walk; 1-minute drive). Classic Italian fare served in a inviting brick-lined ambiance, or on a relaxed patio.
Zen Japanese Restaurant (1-minute walk; 1-minute drive). A great sushi spot right around the corner from our building, with a variety of à la carte, combo and special rolls to take out or eat in.
Casa Mia Cucina (1-minute walk; 0-minute drive). A delicious Italian caffè, cucina and mercato to grab an espresso & breakfast in the morning, or share a meal over a glass of wine, located right underneath Westerleigh PARC.
The Red Lion Bar and Grill (9-minute walk; 2-minute drive). Familiar British meals, draft brews & cocktails round out the menu at this homey bar with a patio.
Beach House Restaurant (14-minute walk; 3-minute drive). A seafood-centric West Coast dining spot with a curated wine list and a recently expanded ocean-view patio.
Kay Meek Arts Centre (3-minute drive). West Vancouver's very own performing arts centre, this lively venue stages theatre performances, film series and live music in its Grosvenor Theatre. Tickets are available online, and some events can be viewed virtually.
Learn more about the North Shore's incredible dining scene, attractions and its many cultural highlights.
Book a tour of Westerleigh PARC!
Now that you know why Westerleigh PARC is a such a great place to live, why not book a tour and see it for yourself? Plus, learn more about the lifestyle at Westerleigh PARC, and see why life is better in PARC communities.