Why PARC Believes in Independent Senior Living
in Independent Living

Written by PARC Retirement Living
As North America's senior population continues to grow with more baby boomers entering their retirement years, so do the number and variety of senior living options rising up to meet their needs. Older adults today can choose from independent or assisted living residences, or long-term care and nursing homes. Continuing care homes offer a combo of the above, while multigenerational communities are still in the experiential stage.
With so many types of senior living models out there, why does PARC Retirement Living focus solely on independent living?
A vision is born
To fully appreciate PARC's preference for the independent senior living lifestyle, let's go back to 2001 when the company opened its first retirement residence – Summerhill PARC in North Vancouver. Having seen his mother thrive in an independent living residence in Switzerland, PARC founder and chairman Rainer Müller felt compelled to bring his own retirement community vision to life in Canada. Now operating five independent living properties in B.C., PARC takes pride in providing a stimulating and supportive setting to all residents.
Promoting healthy active aging
Inspired by his mother's positive senior living experience, Rainer took the concept one step further by embracing the belief that older adults can continue to live healthy active lives when surrounded by like-minded peers in a nurturing, self-guided and socially connected environment.
True to that philosophy, PARC's independent living residences provide nutritious chef-prepared meals; maintenance-free living; fitness classes, social activities and cultural experiences; 24-hour staff; and onsite wellness nurses for self-care management support. Private home support services can be arranged as needed for individual residents, the goal being to restore seniors to optimal health so they can remain independent and engaged with the world around them for as long as possible.
And it's working: science shows that older adults in independent living arrangements experience improved mental and physical health outcomes and less hospitalization and relocation. And the benefits of social interactions – a pillar of the independent senior living model – have long been shown to include better cognitive function, less memory decline and better overall health. Moreover, connecting with people outside your regular circle of close friends and family, as in a resident setting, results in higher levels of physical activity and greater positive moods among seniors.
Freedom and efficiency of operations
Independent living residences typically are privately owned and operated, leaving them with greater freedom in operational processes and innovation. Being an independent family-run enterprise, PARC can quickly respond and adapt as situations arise. The company doesn't rely on shareholder approval of decisions and changes, giving PARC the ability to be more nimble in operations and improvements.
Early on in the COVID-19 crisis, for example, PARC took the proactive steps of discouraging travel among its employees and shifting individual roles to assist where most needed. When national and provincial COVID-19 measures were officially launched, the company swiftly and seamlessly established safety protocols for employees, residents and their families. PARC also improved staff hours and made sure health care providers weren't shared across multiple properties.
Giving back to the community
Strategically locating retirement residences in well-established vibrant communities, PARC guarantees close proximity to shops and services, restaurants and cafés, community centres and green spaces. But more than that, as owner-operator of an independent living network, Rainer has the ability to fully entrench each PARC property in its surrounding neighbourhood by supporting local initiatives and making a difference in the lives of seniors and their families at large.
To name a few of the many ways that PARC has given back to the community:
Buoyed by that same spirit of giving, PARC residents are quick to lend a hand and brighten others' lives too. During COVID-19, they sewed masks, caps and ear protectors for staff and frontline health care workers, and organized virtual food drives for older adults in need. They've also peddled the Big Bike to raise funds for the Heart & Stroke Foundation, contributed handmade crafts to PARC Christmas gift baskets and knitted baby clothes for newborns in Africa.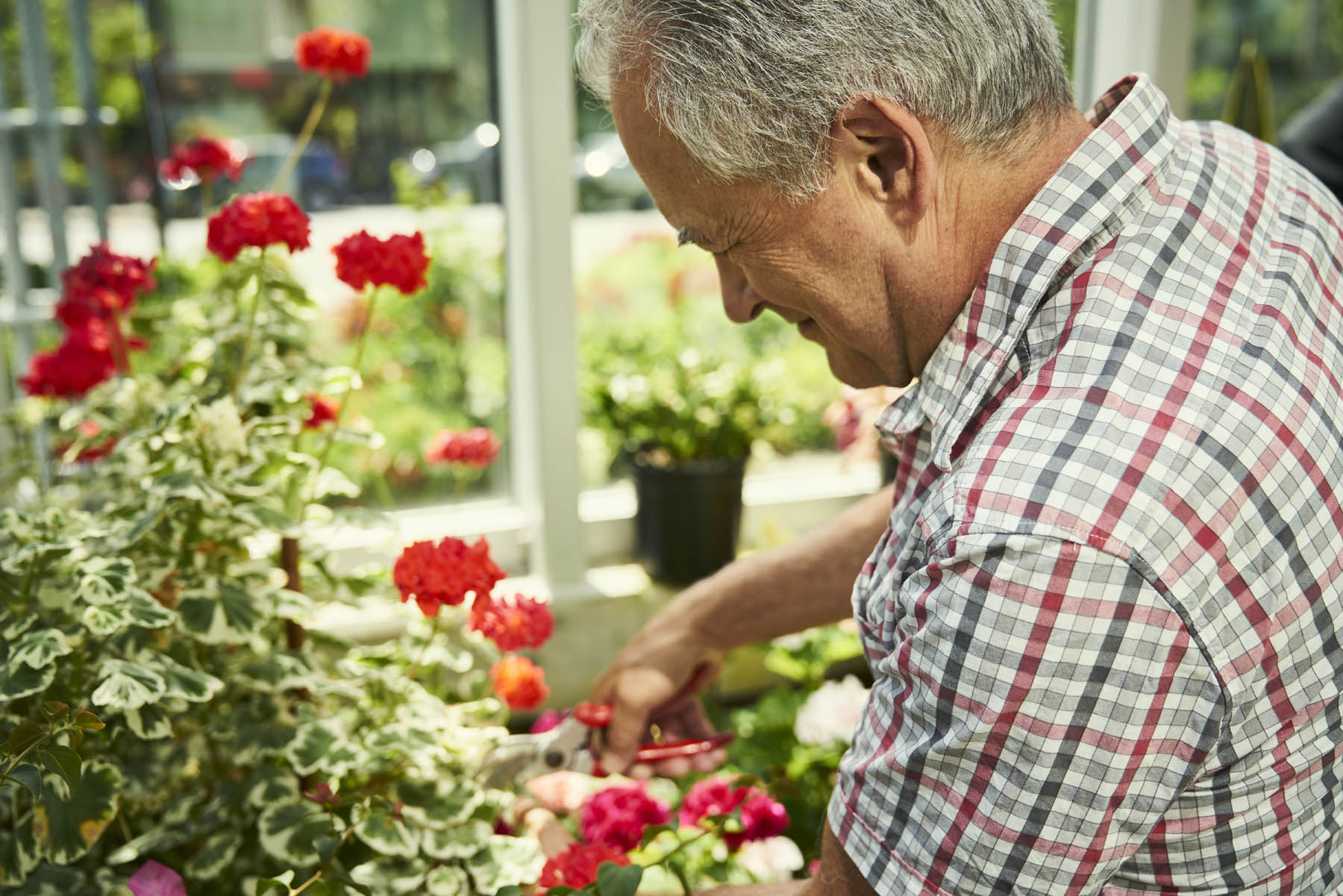 Shaping PARC's future
PARC's network of retirement communities continues to expand, with three new properties currently in the works. Victoria PARC will offer mixed-use, multi-generational opportunities in the heart of B.C.'s capital; Kelowna PARC promises close proximity to sun-dappled Okanagan Lake; and Coquitlam PARC opens in 2024 in one of the Lower Mainland's biggest and bustling suburbs.
PARC's Independent Living+ program is serving residents well, with seniors 75 years and older changing their perception of what a retirement lifestyle looks like. Active, healthy and socially engaged in the arts, culture and current events – these are all good reasons why PARC residents enjoy every day of a-life-well-lived!
Find out if independent retirement living is right for you. Contact PARC to learn more about the lifestyle.