Services and amenities
Say hello to stress-free living. We take care of just about everything for you. Tailored wellness programs, delicious cuisine and concierge service come together to create a lifestyle that celebrates you. Isn't that how living in a retirement residence should be?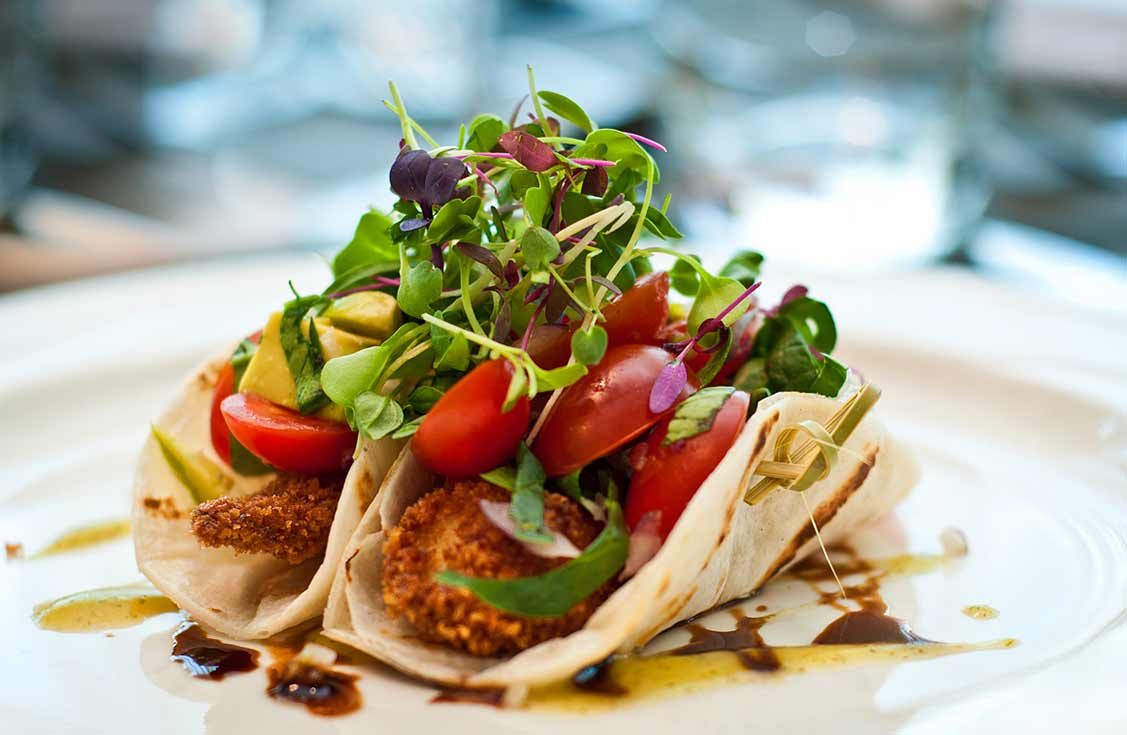 Chef-prepared meals
Dining well is part of living well. Enjoy chef-crafted cuisine and refined dining experiences in the elegant Westerleigh PARC dining room. PARC's Executive Chefs have many years of professional culinary training, having worked in the most prestigious hotels and restaurants, preparing dishes for those with exceptional taste.
Your monthly rental fee includes our all-inclusive dining experience, serving up tasty dishes that rival BC's best restaurants. From casual fare to seasonal fine dining menus, all prepared fresh by our word-class chefs.
Learn More
Social and recreational activities
Whether you stay in or venture out, you'll be in effortless reach of art, culture, wellness and social events. Stay active and choose from a variety of fitness classes. Or immerse yourself in arts, culture and music with special live entertainment onsite or afternoon jaunts to the symphony. Plus, with our Resident Experience Specialist ready to assist you, you can personalize and make the most of your lifestyle at Westerleigh PARC.
Indoor amenities
Westerleigh PARC was built to keep up with your active lifestyle. A fitness centre, exquisite gardens, lively games room, and library are just some of the indoor amenities that make this residence more than just a home.
Wine room
Store your treasured wine collection in our climate-controlled wine room. Storage lockers of varying sizes are available to store that prized vintage.
Theatre
The 20-seat multi-media theatre is where residents gather to watch the latest movie or documentary. And for sports fanatics, you'll get in on all the big game action on the big screen.
Greenhouse and garden
Get a breath of fresh air in our exceptionally-maintained landscaped grounds or dine al-fresco during the warmer months on the sprawling dining room patio. Residents adore the on-site greenhouse which was designed with seniors in mind, boasting raised garden beds which make it easier to tend to the colourful variety of flowers, herbs and plants.
SECURE FUTURE®
We know the last thing you need to worry about is a hefty rate hike the following year. That's why we cap rent increases at only 3% annually for the first four years. No surprises, just peace of mind and rate protection for the future.
Safety and security
Have peace of mind with 24-hour staffing. Our reception and managers are available every day, while night house staff with first-aid training are available throughout each night. Emergency pull cords, personal pendants and video monitoring of all entrances and the parkade ensure that residents are supported and safe.